Last month, Indigenous Rights in Brazil secured a huge victory - on September 21, 2023, Brazil's Supreme Court upheld Indigenous peoples' rights to their traditional lands. It is also of major significance for the global climate, as demarcating Indigenous territories has been repeatedly demonstrated to be one of the most effective barriers against deforestation in the Amazon.
Take a look at these powerful films, highlighting the tireless work of indigenous land defenders in Brazil, which show the impact that such a ruling will have.
Image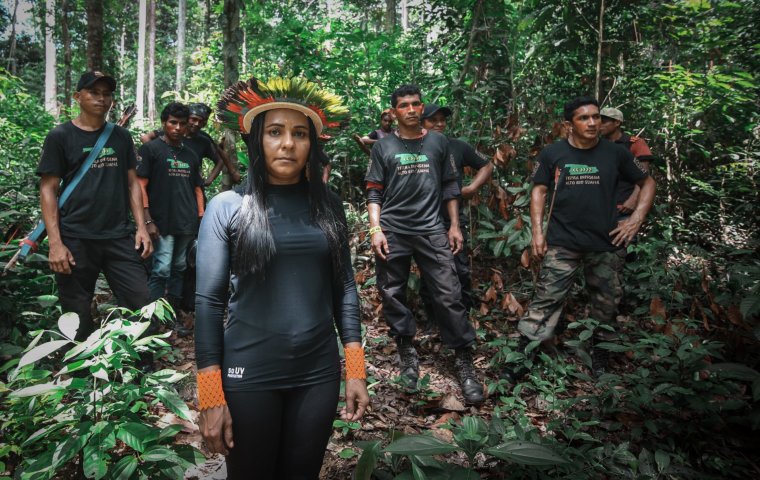 WE ARE GUARDIANS
Edivan Guajajara, Chelsea Greene, Rob Grobman, Documentary, 2023
As the Indigenous Brazilian forest guardians of the Tenetehara fend off attacks from illegal loggers, miners, and exporters, this global story shares what happens when Indigenous rights, land stewardship, environmental science, and political corruption converge, leaving the fate of the Amazon and it's Indigenous communities in the balance.
Click here to hear from the filmmakers
Image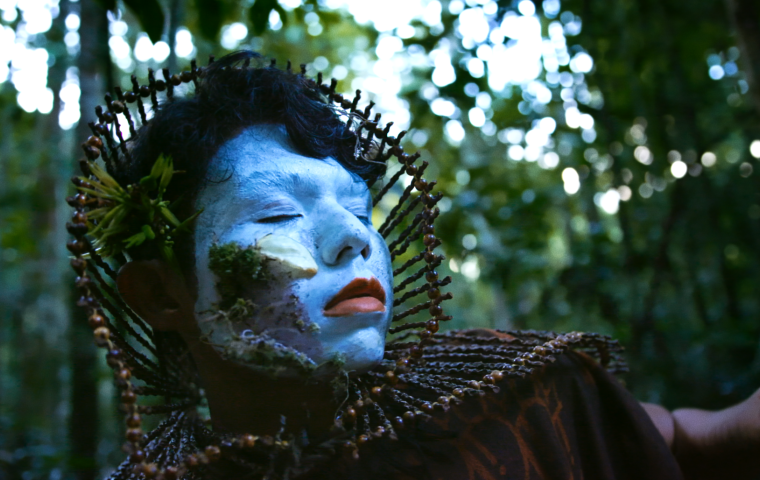 UYRA: THE RISING FOREST
Juliana Curi, Documentary, 2022
Uýra, a trans Indigenous artist, travels through the Amazon on a journey of self-discovery using performance art to teach Indigenous youth that they are the guardians of ancestral messages of the Amazon Forest. In a country that kills the highest number of trans, Indigenous, and environmentalist youth worldwide, Uýra leads a rising movement while fostering unity and providing inspiration for the LGBTQIA+ and environmental movements in the heart of the Amazon Forest.
Watch the Q&A from our screening in San Diego, February 2023
Image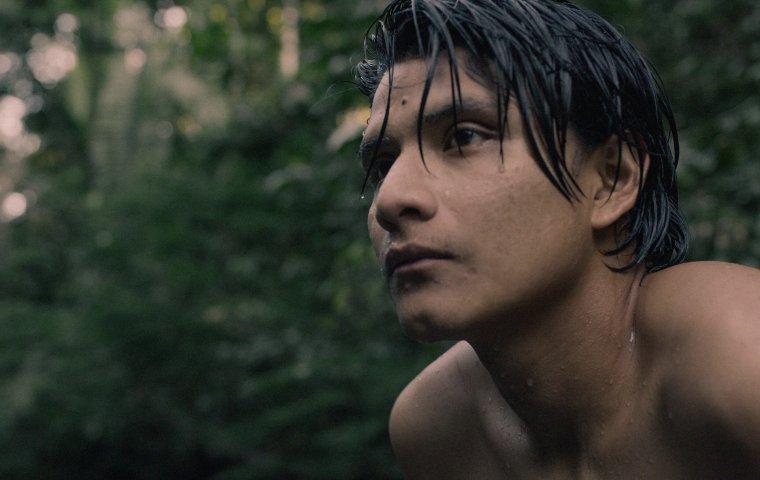 THE TERRITORY
Alex Pritz, Documentary, 2022
The Territory provides an immersive on-the-ground look at the determined fight of the Indigenous Uru-eu-wau-wau people against the encroaching deforestation brought by farmers and illegal settlers in the Brazilian Amazon. Partially shot by the Uru-eu-wau-wau people, the film relies on vérité footage captured over three years as the community risks their lives to set up their own news media team in the hopes of exposing the truth.
But the fight for indigenous rights worldwide is far from over – earlier this month Australia's referendum to enshrine a First Nations voice in the country's constitution was unsuccessful. These two beautiful films help show the need for self-determination for the First Nations community in Australia - who continue to face disproportionately high rates of incarceration and other systemic socioeconomic disadvantages due to the legacies of colonialism: IN MY BLOOD IT RUNS, SHE WHO MUST BE LOVED
Other HRWFF recommended films on indigenous rights:
GATHER
KLABONA KEEPERS
DELIKADO
MAXIMA                                                                                                                                       
FOR LOVE