Rappler, a major Philippines online news site, investigates and uncovers countless government-sanctioned murders under President Rodrigo Duterte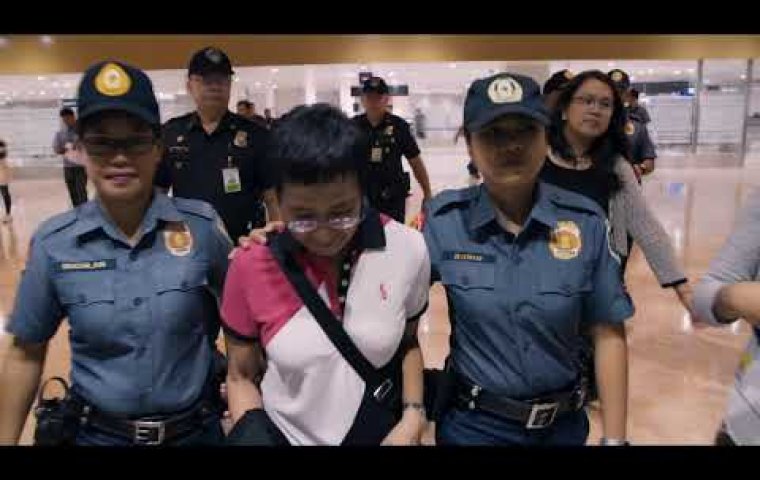 Synopsis
Film description: Nowhere is the erosion of democracy and the power of social media in politics more evident than in the Philippines. When elected president in 2016, Rodrigo Duterte promised violence with a declared "war on drugs." We join the prominent journalist Maria Ressa and her publication Rappler as they investigate thousands of government-sanctioned murders of primarily poor people accused of using or selling drugs. To suppress reporting on his mounting abuses, Duterte unleashes a powerful disinformation campaign on social media, targeting journalists with arrests, and violent threats. In this searing film, we follow Ressa and her fearless team as they risk their own freedom in defence of truth and democracy.
"A Thousand Cuts is both a chilling tale of a leader's gross misuse of power, and an uplifting story about courageous journalism and how it can inspire people to action." - Carlos H. Conde, senior researcher, Asia Division, Human Rights Watch
Watch at your own pace from March 18-26, or watch along with us: 
Saturday, March 20
12:15 PM GMT  – Start watching the film on Barbican Cinema on Demand. 
2:00 PM GMT – Join us for a live Q&A online. Free with RSVP.
We do not want the cost of entry to the films to be a barrier for participation in our events. If the price of buying a ticket to this film would prevent you from participating, please email the following address (filmticket@hrw.org) + we will send you a free ticket code. We have set aside a set # of tickets per film on a first come first-served basis. Once the free tickets are no longer available, the code will no longer work. For anyone that purchases a ticket, we appreciate your support. Your ticket purchase enables us to make tickets free for those who might otherwise be unable to watch. This also allows the festival to support the filmmakers for sharing their work in the festival, to support the arts organizations bringing this work to you.
<time datetime="2023-12-07T01:00:00-05:00">December 7, 2023</time>
<time datetime="2023-12-06T20:50:00-05:00">December 6, 2023</time>
Credits
Ramona S. Diaz
Director / Writer / Co Editor / Producer